Zakariya Masjid Presents….

Ramadhaan Reflections by Maulana Muhammad Al-Hassan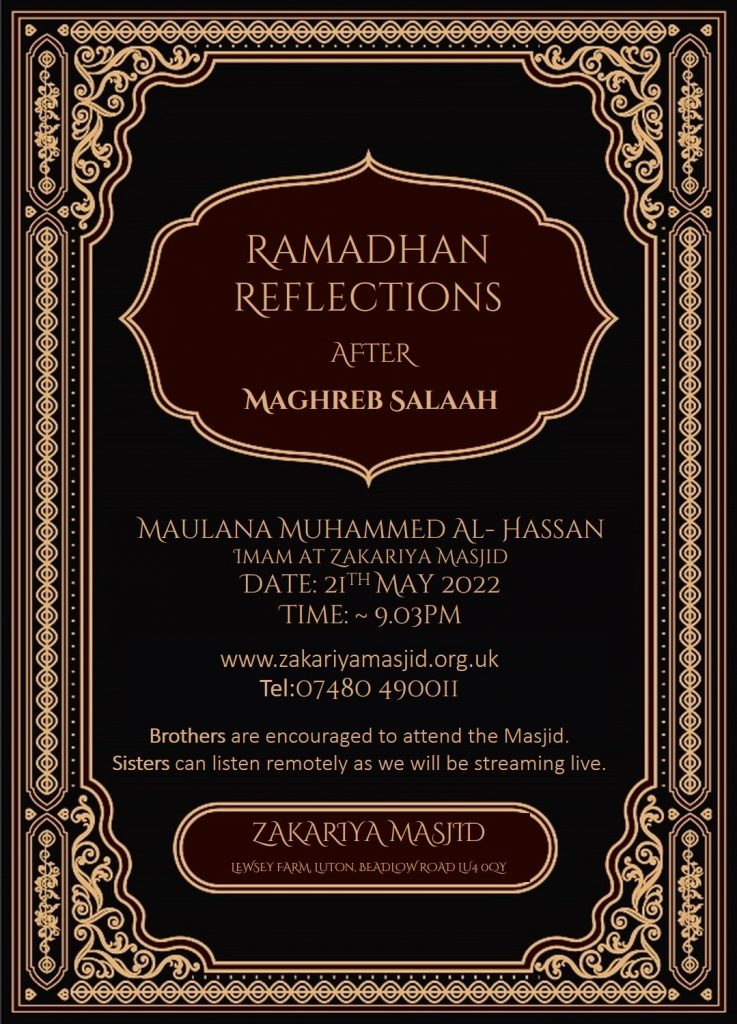 Tonight, we will resume our weekly series of Lectures from our Imams and Teachers. This will be our eleventh week insha'Allah.
Tonights presentation is on Ramadhaan Reflections. The session is open to Brothers in the Masjid and Sisters can listen remotely as we will be streaming live إن شاء الله .
🎙 Delivered by:🔊
🔸Maulana Muhammad Al-Hassan🔹
Imam at Zakariya Masjid
🗓 Date: SATURDAY 21/05/2022
🕰 Time: After Maghreb Salaah – 9.03pm
🌐 http://zakariyamasjid.org.uk/ramadhan-reflections/
🕌 Venue: Onsite for Brothers only, Zakariya Masjid, Lewsey Farm, 1 Beadlow Road, LU4 0QY
📻 MixLR Link: https://mixlr.com/zakariyamasjid